Since our opening in April of 2001, the values and goals for Outer Banks Flooring have not wavered. Providing high-quality flooring within your budget and doing so with kindness, professionalism, and integrity is what we pride ourselves in. These values and goals have been instilled in our team and family from the beginning.
Rocky Gentry, a dedicated and quality craftsman began in the flooring business as an installer for his father in 1982, where he honed his skills and learned every aspect of providing beautiful, long-lasting floors. With multiple years of hands-on experience, Outer Banks Flooring is a name you can trust for any flooring project whether residential or commercial.
Family owned and locally trusted, we offer many types of flooring including, but not limited to: carpet, hardwood, luxury vinyl tile, and laminate. We're confident that you'll love your Outer Banks Flooring and working with our family!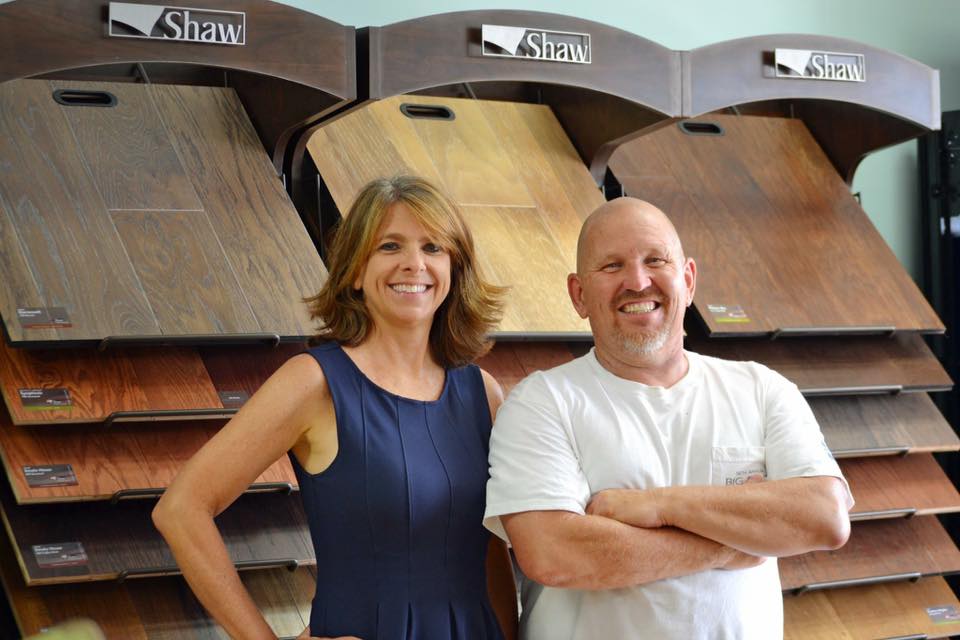 Rocky Gentry was an exceptional business owner, loyal friend, an amazing father, and a loving husband. After starting his career as an installer in 1982, he learned the value of hard work, dedication and quality craftsmanship from his father, Merritte Gentry. After his father's passing, Rocky began to install flooring for himself, local businesses and contractors throughout eastern North Carolina. Rocky was a talented installer who believed in honest, hard work. Word spread quickly and he became highly recommended throughout the community.
In April 2001, he and his wife, Hope, opened Outer Banks Floor Covering and have proudly been serving eastern North Carolina ever since. Due to his vast amount of "hands-on" experience, Rocky had an acute understanding of every aspect of flooring. He was skilled in installing every type of residential and/or commercial flooring.
During his spare time, Rocky enjoyed the benefits of living on the Crystal Coast. He could often be found on the water with Hope, Krista and Gunnar boating, fishing, crabbing, clamming, or just relaxing. Although Rocky passed away in 2017, his vision for exceptional craftsmanship, honesty, hard work and kindness remain at the core of our company.
Rocky devoted many years to making Outer Banks Floor Covering the best that it could be and our family continues to run it just as it was before. We use the lessons he taught us and the experiences we acquired working with him to give our customers a remarkable floor covering experience.